Our Story

Mill & Main is a gathering place that nourishes the local community and surrounding areas with food and hospitality from the heart.

Our Mission

We're committed to quality, respect and diversity as we fold ourselves into the fabric of Ulster County.

Menu

A farm to table restaurant featuring a seasonal menu that celebrates local producers.
Vendors
We are Proud to Feature Our Local Vendors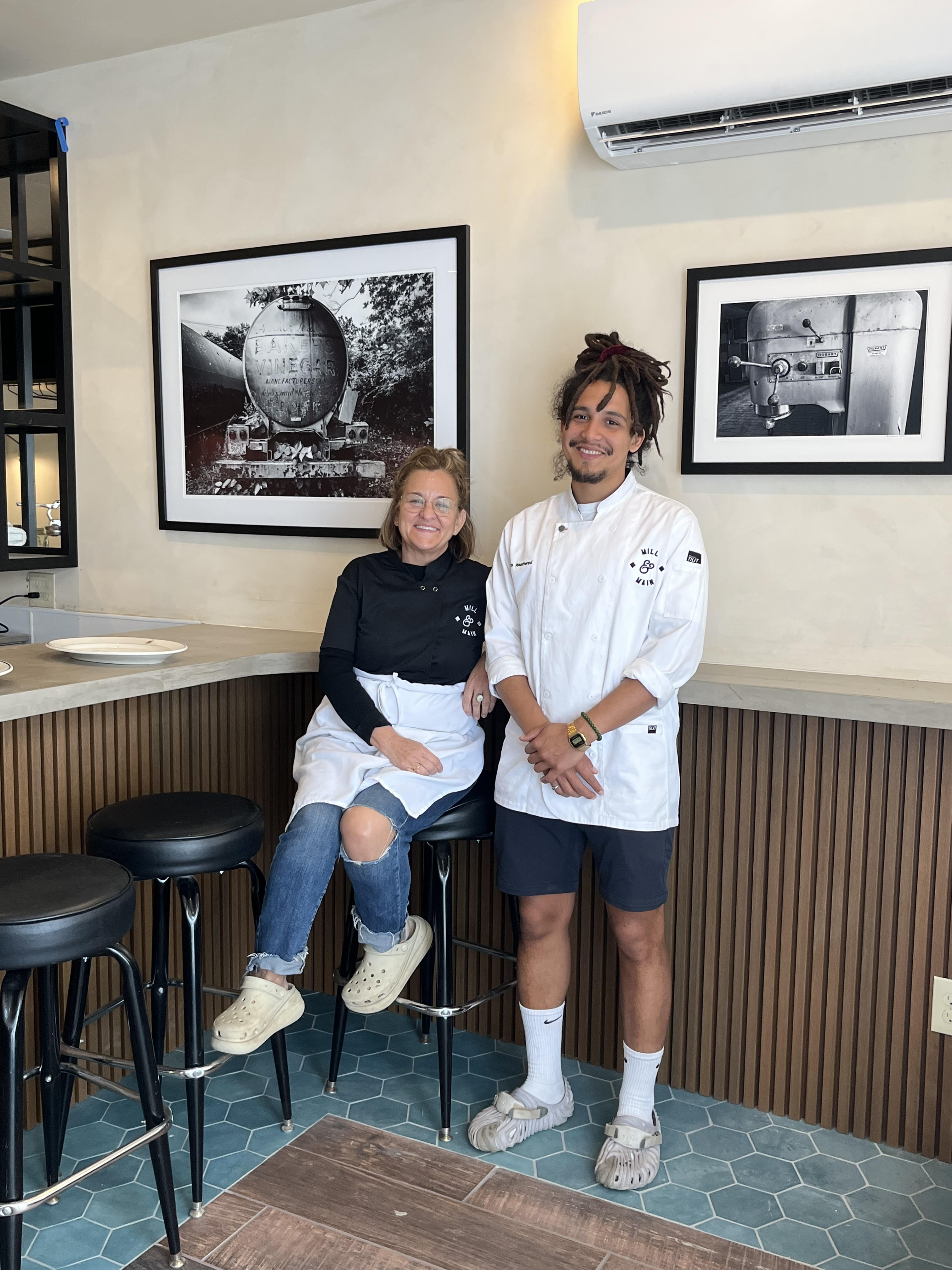 Community Chatter
"...We are obsessed with Mill & Main. can't get enough of their food, drink and warm welcome!" "a wonderful addition to Kerhonkson and the surrounding area."
Alix & Adriana - Starlite Motel
"Mill and Main created a perfect "Farm to Table Menu that thrilled guests from Montreal to NYC to the Hudson Valley countryside"
Suzanne Hilleary- Cameron, Kehonkson Resident
" Mill & Main is an anchor in our life, a stop on the way to a rail trail walk, an inspiration for a gourmet dinner, or a place to find provisions before entertaining friends. Claudia, Chris and all the staff make us feel like family, and we deeply appreciate their connection and commitment to other local businesses"
Sayu Bhojwani, Accord Resident
"Mill and Main has become a staple of the neighborhood. Claudia, Chris and Paul are usually around and happy to chat. They have become a big part of the community and their restaurant is a large welcome to Kerhonkson."
Braxton Alexander, Kerhonkson Resident